BOA's Crew
The guides are the best! At least that is what our guests tell us in all sincerity. We have a great team of guides mostly from all over Mexico (aside from our Canadian token) as well of course as our local experts. They are all bilingual and have an extensive knowledge of Baja and its extraordinary natural history. Besides taking an enthusiastic delight in sharing their knowledge, they are genuinely wonderful, caring and intelligent people to share your vacation with.
The BOA super pangas (motor boats) are masterly skippered by local fishermen, Edgar, Yasir y Gabriel. They are the back-bone to the BOA team. Always cheerful and their amazing boat handling skills give evidence to a lifetime on the sea. On our fully catered trips you will be delighted with fine dining as they turnout incredible feasts each day often catching and serving up 'gifts from the sea'. Many guests wish to return just for the food and seek out our secret recipes!
Meanwhile, in the office you will find our bi-lingual staff Ceci and Sofia ready to answer your emails or telephone inquiries, to take care of your hotel reservations and to ensure each and every trip is prepared right down to the finest detail.
---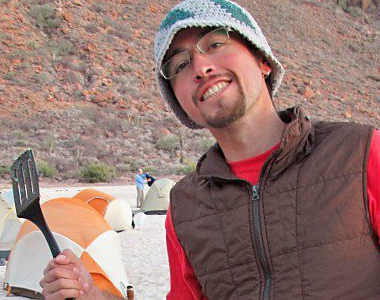 Francisco Yuen
Guides
---
Chino is one of our local guides, born and raised in La Paz and has been guiding with BOA since 2005. He has a deep passion for the ancient history of the peninsular and takes great pleasure in sharing his in-depth knowledge of his forefathers - the early human settlers to this region of Mexico. Likewise Chino loves to talk about the geology, flora and fauna and the current local culture in Baja California Sur. He is certified with 3 stars by the BCU and WFR by WMI of NOLS. Besides guiding, Chino has been actively involved in organizing several public, artistic, cultural and social events. All this aside from his "other" job as a graphic designer in science, tourism, environment and conservation. One of his great contributions to social awareness was through the production of a documentary about Baja California Sur. Chino won an award through the Youth Institute of Baja California Sur with the highest public recognition that the State provides to young Mexicans: "The State Youth Award" for his community work.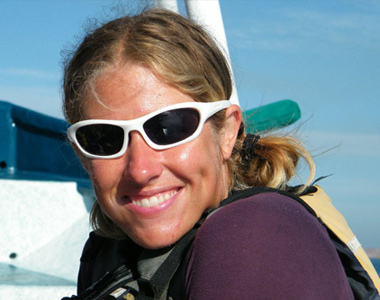 Leah Blok
Guides
---
Leah is our token Canadian guide, born and raised in Vancouver, British Columbia. After years of instructing on the mountains, she has taken a liking to Baja's warm winters. Leah has a diploma in Outdoor Recreation Management from Capilano College in BC and has been kayaking since 1996. She loves being outside in any kind of weather and is a keen kayaker and rock climber. She has a profound interest in marine life and is especially interested in the Humpbacks and Orcas. Leah has been guiding in Baja since finishing her practicum with BOA over 11 years ago.
Pedrito López
Guides
---
Born and raised in La Paz Baja California Sur, Pedro is our natural born athlete. His passion for sports and nature could only lead Pedro in one certain academic direction: a degree in Alternative Tourism at the University of Baja California Sur. Following graduation, Pedro became a tour guide in 2005, organizing expeditions through the Gulf of California and Pacific Coast in the Baja California Peninsula. Always full of energy and optomism his knowlege, experience, and skills make him a pleasure to be around. Then when Pedro is not out in the field guiding, he is out in the field on an ultra-marathon. In 2013 he competed in the Baja 'sea to sea' race and was one of only two competitors that could complete the gruelling 130 klm race that included scaling the 7,000ft mountain range of Sierra de la Laguna - all in one day!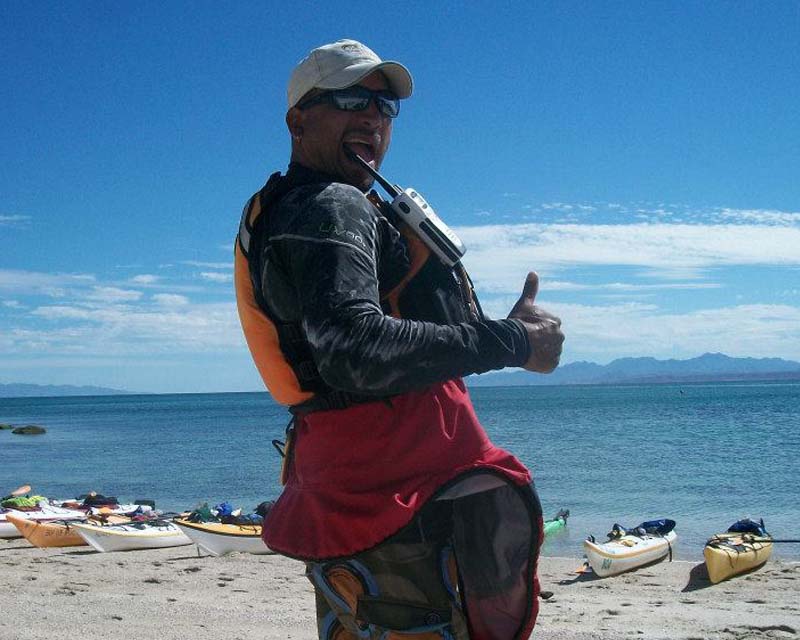 Mario del Angel
Guides
---
Mario grew up in Mexico City but at every opportunity he escaped the concrete jungle to bike and climb in the surrounding mountains. When he finally moved to La Paz in the summer of 2006 he quickly became an invaluable member of the BOA team. His first years were spent in logistical support but it was inevitable that someone possessing so much passion for the outdoors, would sooner or later earn him a place in the 'field'.
Mario is as comfortable under the water as on it and delights in helping new comers discover the pleasures of snorkeling in the famous under water world of the Sea of Cortez. You will find that his genuine enthusiasm to assist others creates a reassuring feeling that you are undoubtedly in the best possible hands.
Aracely Rojas
Guides
---
Aracely was born in Nicaragua and moved to Mexico in her teen years where she went on to study marine Biology in La Paz's nationally acclaimed university. Through her studies she has now focused her life on the outdoors and in particular, marine protected areas in the Gulf of California. This in turn, has led Aracely to participate in research projects involving coral and rocky reef systems, whale behavior and marine conservation. She frequents the ocean bottom scuba diving for work and for pleasure.When guiding for BOA she particularly enjoys watching people's reactions as they discover the abundant life in the coastal waters of Espiritu Santo Island. She interprets each kayak trip as another great opportunity to teach and learn more with every group.
Cecilia Mendoza
Office
---
Cecilia was born and raised in La Paz. Her parents are both ocean skippers so naturally they enthused Cecy with a love and respect for the Sea of Cortez and its enormously diverse underwater world. She began her career working directly for the association of hotels and tourism in La Paz. She then turned to BOA to enjoy meeting and assisting directly with international travelers. Cecy is the face behind your email correspondence and she is also in charge of developing the BOA social network so if you want to share some photos, Cecy is the one to contact!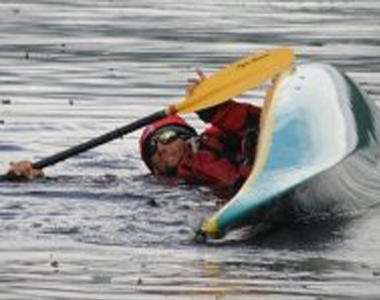 Christian Zavala
Guides
---
Christian is yet another of our bi-lingual marine biologist guides. However his reputation is quietly being extolled as Baja's Dub side!! In other words his variety of Eskimo rolling techniques and other kayak skills is none less than impressive. Christian's formal background in Kayak instruction has been gained by undertaking several programs with NOLS ( a US school of outdoor educators) and before becoming a kayak guide he put his bachelors in marine biology to good use as a certified Dive Master also out of La Paz. He draws his vast experience from both the Sea of Cortez and various expeditions off the west coast of British Columbia. When not guiding trips for BOA guests and university groups Christian is gainfully employed by NOLS
Manuel Rodríguez
Guides
---
Manuel joined the BOA team back in 2002 and has quickly worked his way up to becoming one of the most experienced local guides in Baja. He was born and grew up on the peninsula and not surprisingly is very proud and passionate about Baja's unique natural history and wildlife. Always preaching the beauty of the peninsula, Manuel allows people to appreciate the beauty from a naturalist perspective and enjoy the cultural experience that visiting Mexico represents. "This is a world vast and beautiful. I went to sea and was forever changed; all around us is a planet of different species, magnificent with grace or strangeness."- Manuel Rodriguez
Sofia Pacheco
Office
---
Sofia Pacheco grew up in Valle de Bravo, a lovely colonial town in the center of Mexico situated on the shores of a lake well known for its water sports. Her mother enjoyed kayaking whilst her father became an early pioneer by introducing windsurfing on the lake. Naturally Sofia developed a strong connection with aquatic sports and at the age of 19 she relocated to La Paz. Here she studied a university degree in Alternative Tourism which enabled her to fullfil a passion for being on the water. She also quickly discovered the under-water world as a certified diver. Following a job as a dive master she went on to manage a commercial boat cleaning business before finally joining the BOA team in 2017. Sofia will be one of your first points of contact in the BOA office.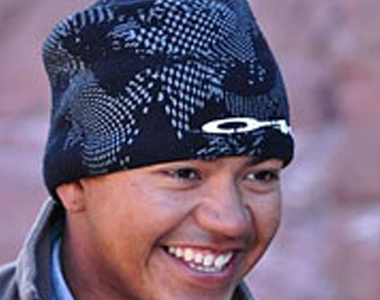 Tulio Lot
Guides
---
Tulio Lot is one of BOA's invaluable biologists and he has developed an 'encyclopedia of knowledge' relating to the ornithology in Baja California Sur. His passion for observing sea birds at close quarters, led him to spend two months on a remote island off mainland Mexico where quite literally his only companions were the sea birds. Tulio's dedication to kayaking and adventure has taken him off to British Columbia, Canada and the Pembrokeshire Coast National Park in Britain. One of his future plans is to paddle the entire Baja Coast in the Sea of Cortez.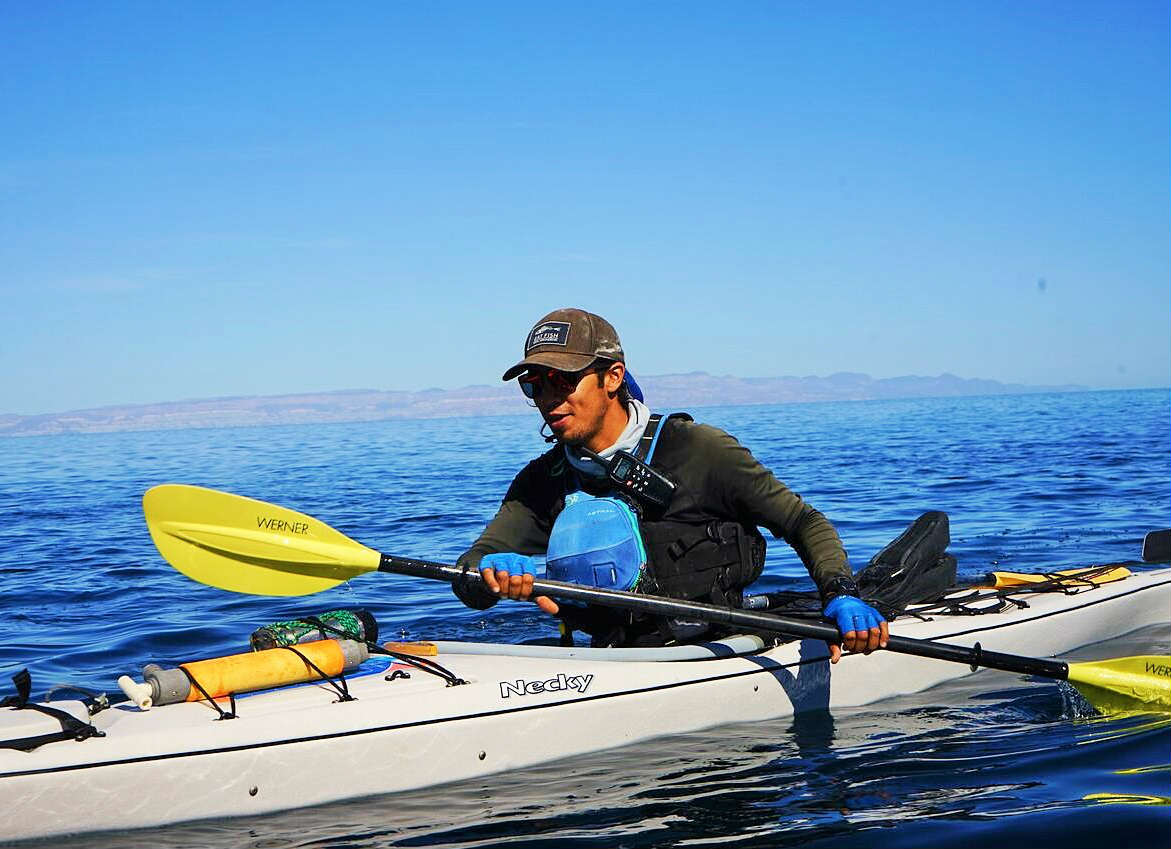 Antonio Lopez
Guides
---
Antonio grew up on the shores of the Sea of Cortez in the fishing port of Guaymas, Sonora. He comes from a family of fishermen and inherited a great passion for the ocean and nature. He began sea-kayaking in 2009 and after years of exploring the coastal waters of the Gulf of California, he moved to La Paz where he graduated from university with a degree in Marine Biology. His interest for coastal and desert ecosystem has only grown with time and he takes great pleasure sharing his knowledge of the natural history in Baja.