This is what you will need to pack for your trip with us: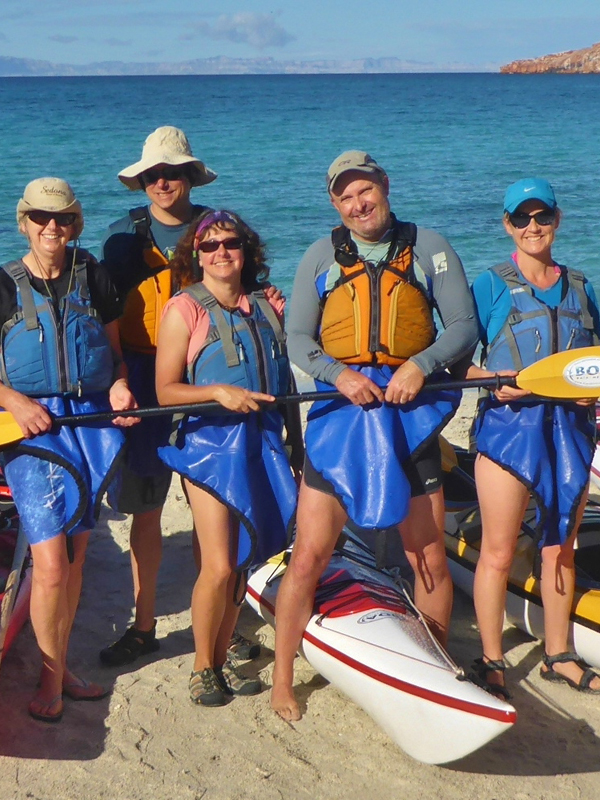 We recommend that your clothing is made of synthetic material such as capilene, nylon etc. for quick drying during November to April. Other months, cotton is fine.
Shorts (1 or 2 pairs)
A couple of t-shirts
One long sleeve paddling shirt
Fleece & long pants (Nov - Mid May)
Fleece hat & long underwear (mid Dec - February)
Sweat shirt
Foot wear: Tevas and hiking shoes
Shorty wetsuit (Recommended Mid Dec-April)
Swimsuit and towel
Rain jacket/wind proof jacket
Long sleeve lycra top (and shorts if possible) to avoid jelly fish stings (Oct, early November and May) .
Mosquito suit (for October-early November – ask at our office we might be able to lent you one!) .
Compact Sleeping Bag in stuff bag
1 Season bag October to mid November
2 Season bag mid November to mid December, April and May
3 Season bag mid December to March

Sun glasses (with leash)
Sun hat/visor/
Buff/bandana
Personal water bottle and/or camel back
Carabineer for attaching water bottle to kayak bungee
Small day pack for hikes
Mug (optional, we do provide plastic cups)
Camera (zip lock pouch or dry box to carry camera with you)
Flashlight/Headlight
Notebook/Pencil
Reading Book
Paddling gloves (optional but good for blisters and sunburn)
Compact pillow (optional)
Female urination devise – recommended for CC trips (Shewee or Pibella are popular)
Solar charger (or large power bank) – optional
Compact camp chair for CC trips only (think around: Crazy creek's "Original chair", Alite's Monarch Butterfly Chair or REI Co-op Flexible Low Chair. Folded Dimensions approx. 12x4.5 inch, weight 1lb 9 oz)
Biodegradable sun cream (factor 50+) – normally for sale at our office. Ask about availability!
After sun cream
Small first aid kit
Insect Repellent (Skin so Soft works well)
Lysol wipes or equivalent
Personal gel (optional -we will have it in the camp)
Prescription Drugs
Toothbrush/Paste
Shampoo/Conditioner - Biodegradable
Soap (Biodegradable - Campsuds for sale at our office. Ask about availability!)
Deodorant
Washcloth/baby wipes
Personal Hygiene items
Diarrhea medicine
Lip Balm
ID/Passport
Airline tickets
Money belt/pouch
Credit Card (note: There are ATM's all over La Paz - this is the easiest way to get local currency).
BOA can supply the following items - you need to reserve them on your booking form

Tent
Therma rest sleeping pad
Sleeping bag
Dry Bag
Snorkeling Gear
Wet suits

Please note that we only take chairs for FC trips. If you are on a CC trip we recommend you to bring your own compact chair
**** While out on a trip you can leave extra luggage at the hotel or at BOA's warehouse if the hotel does not offer that service. In the same way, valuables can be left in the hotel safe or at BOA's office.
Wet suits: 40us for week or 30us for Quick Escapes and WW Combos
Snorkel Sets: $30us for week trip or 20us for Quick Escapes and WW Combos
Sleeping bags at 30us for week or 25us for Quick Escapes and WW Combos
You can request shared tents, dry bags and sleeping pads free of charge
There is a charge for single tent use: $30us for week trip or 20us for Quick Escapes and WW Combos